Son güncelleme 6 days önce Selen Çetin tarafından gerçekleştirildi.
One of the biggest challenges bloggers and content marketers face is writing content that is optimized for search engines but will appeal to humans as well. In this context, SEO copywriting is both a key element and a major challenge in any SEO strategy. In addition, you should create your content clearly so that visitors to your site can both enjoy your website and learn from the content you create. The readability of the content is also one of the most effective ranking factors. Therefore, what is the benefits of SEO copywriting and how to optimize the content should be known.
The practice of crafting search engine-friendly text that, most importantly, appeals to consumers and their inquiries is known as copywriting for SEO. When done correctly, SEO copywriting may help you improve your rankings while also satisfying your users.
Let it be known you could get support from an SEO or Content Agency for SEO-compatible, professional content. Thus you can work with professional writers and have original content for your industry.
What Is SEO Copywriting?
SEO is a technique for getting a website to rank as high as possible on a search engine's results page (also known as a SERP), whether that search engine is by Google, Bing, Yahoo, or another. This is influenced by a number of web design and development factors. SEO copywriting, on the other hand, is incorporating keywords and phrases that your target audience might use to locate you into the text of your website.
SEO copywriting is part of the larger field of search engine optimization, which employs a variety of tactics such as link building, mobile optimization, load speeds, and content strategy techniques to ensure that your site is device and user-friendly, promotes unique and insightful content, and provides important information.
SEO copywriting is the process of writing a website's content in a fluent and engaging manner for the reader; it is also the process of ensuring that the website or page ranks high in search engines for the targeted words and phrases by correctly including the author's words and phrases in the content. SEO copywriting is primarily concerned with three objectives:
It should include the keywords that you're looking for. The terms your viewers used to find the information they needed in a search box.
It aids in the ranking of information in search results (like Google).
It brings targeted visitors to the website or page.
The SEO copywriting approach has evolved since the development of Search Engine Optimization as a technique and a business line. In the beginning, search engines focused solely on the words and phrases used, which led to an emphasis on word and phrase rather than quality in copywriting. It didn't matter how good the content was; what mattered was how many target words and phrases were included. This was a circumstance that degraded the content's quality. The growth of search engines and the scanning of content as a whole, on the other hand, has improved the situation. It's no longer about how frequently you use your target term; it's about how you employ those words in high-quality content inside a logical framework. Search engines have progressed to the point where they can now determine whether a piece of content is of high quality and what content the user should see.
How Does Copywriting Help With SEO?
The goal of SEO copywriting is to create helpful, captivating, and valuable content that targets certain keywords so that others would willingly share it on social media sites. This increases the authority and relevance of your content, as well as the Google rank for your chosen keywords. As a result, when you strongly recommend something, Google considers it relevant and your SEO content results improve. With well-crafted content, SEO copywriting allows you to target your clients and address their unique concerns. In addition to SEO writing, working with an SEO agency also offers you these benefits.
Use SEO Copywriting to Boost UX Signals
UX Signals is one of the most popular SEO keywords right now. To put it another way: Google uses bounce rate, duration on-site, and pogo-sticking to determine the quality of content. According to SEO specialists, content with favorable UX signals ranks higher. On the other hand, content with poor UX signals will struggle to rank.
Structure Your Content The Right Way
Most people believe that SEO copywriting is just a matter of stacking words on top of each other. The organization of your content, on the other hand, is just as vital as the content itself. Metadata is information about information, and structured content is a type of metadata. The structure of a piece of content might reveal information about its type. Content can be classed as an exhibit, a blog post, or an event, for example. Specific pieces of information, such as an Author, a Date, or a Location, can be connected with each of these content kinds. This is all part of the overall structure of the content. Hierarchies are defined by the content structure. Hierarchies begin with broad topics and work their way down to more particular elements. Relationships between content are also defined by content structure. The use of tags is a good illustration of this. If two things are both marked with 'health,' the content is now linked together based on a predetermined connection.
Add "Bucket Brigades" To Your Content
When a visitor arrives at your site via a search engine, one of two things can happen:
They immediately go.
They hang around and continue to read.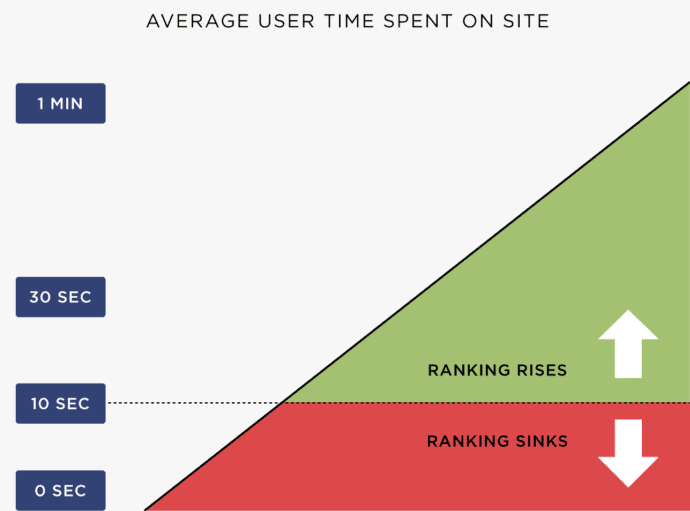 When people attach to your website like superglue, Google thinks 'This is a fantastic page. Let's give it a boost in the ranks.' But what if visitors abandon your site like a drowning ship? You'll be dropped by Google.
A bucket brigade is an SEO copywriting approach that has been around for a long time. It's a transitional word or phrase. It also encourages users to stay on your site and read more of your content. You may create your own Bucket Brigades or utilize these tried-and-true classics:
Here's the deal
Now
What's the bottom line?
You might be wondering
It gets better/worse
Want to know the best part?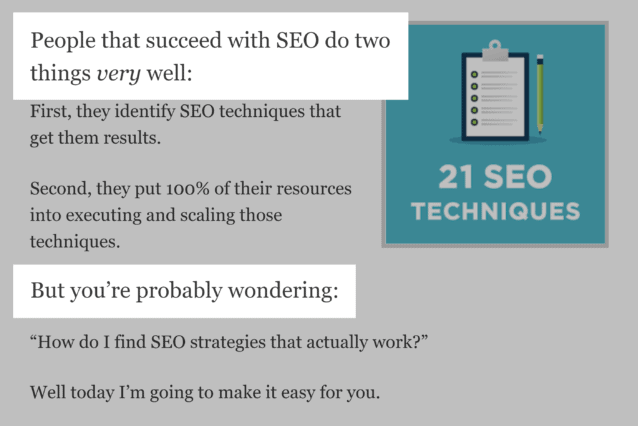 The goal of using bucket brigades is to prevent your visitors from becoming bored and leaving your site. These bucket brigades also add to your readers' overall interest, causing them to spend more time reading your content.
The APP Method
Agree, Promise, and Preview are the acronyms for APP. You must first Agree. This is a notion or idea that a Google searcher will understand. This demonstrates that you are aware of their issue. It's time for the Promise now that you've had everyone nodding their heads in accord. The Promise is where you show them a different world. Finally, use The Preview on them. This is when you tell your reader exactly what they're in for.

Optimize Your Content With SEO Copywriting
There's no doubting that copywriting for search engine optimization is a useful tool for your website. Your website will become a valued go-to resource for consumers seeking your products or services if you take the effort to optimize your content for user intent. The art of SEO copywriting is striking a fine balance between writing in a way that search engines understand and producing accessible, easy-to-consume content that consumers want. Fortunately, search engines are designed to personalize their results based on user intent, and they're always working to improve their algorithms. Despite these frequent revisions, you should still take measures to match the checkmarks of search engines' algorithms through your SEO content.
Use Title Tag Modifiers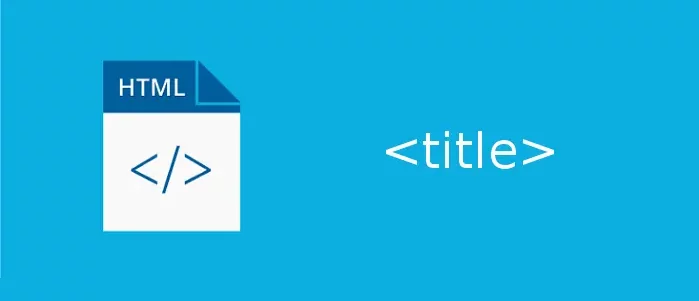 Title tag optimization is one of the most overlooked factors. You have the potential to see a huge boost in your website's organic search exposure if you can understand all of the tiny methods to optimize them. Optimizing title tags is a vital step and a key component of the SEO basics, whether you're aiming to boost the SEO of your website or raise the effectiveness of a content marketing plan.
Page titles are another name for title tags. You may also hear them referred to as HTML titles or Website titles. The title tag is a clickable title for a webpage that shows alongside the SERP result. Use the <title> element in the HTML around your text to create a page title. The theme of the webpage is communicated through title tags to both users and search engines. They also provide an assessment of how relevant a page is to a searcher's query to search engines. As a result, title tags, also known as page titles, should be as precise and relevant to the content of the page as feasible.
Because the title is frequently the first impression of your link and where the visitor would position their cursor when clicking through, titles have a direct influence on a page's CTR. As a result, writing title tags is a vital SEO step since they must meet all search engine standards while also being appealing to visitors. Your title should convey what's on the page, include the target keyword, and elicit an emotional or mental response from the reader. For example, using phrases like HOW, WHAT, WHY, and WHERE on the page gives readers a sense of what to expect in terms of answers to their queries.
Add LSI Keywords To Your Blog Content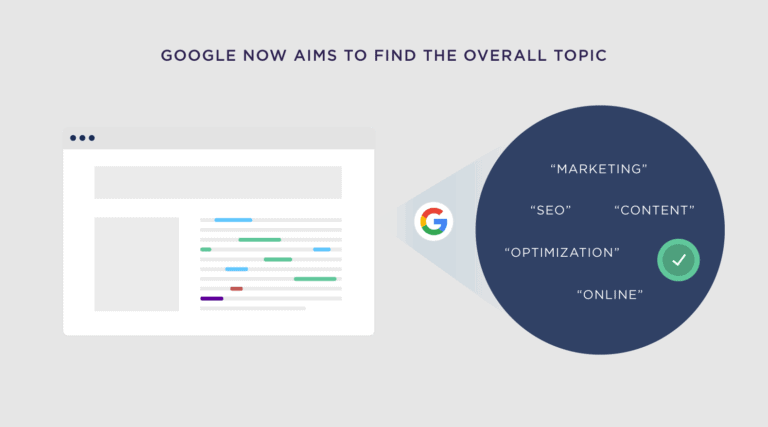 LSI keywords are search phrases that are linked to the main keyword you are targeting in terms of SEO. They complement your content and provide more context, making it simpler for people and search engines to understand what it's about. LSI keywords (latent semantic indexing) are terms and phrases that are comparable to or connected to the target keyword on a webpage. By giving context and tying the content to the target term, they help search engines better grasp the content of the page.
Incorporating LSI keywords into your article improves its contextuality and provides SEO benefits:
They improve your website's search engine ranking: LSI keywords sprinkled throughout your text aid search engines in comprehending your website and boosting its ranking potential.
Semantic keywords boost the relevancy of your content: Including related terms also helps to avoid keyword stuffing, or filling your content with keywords.
The number of individuals that find your content increases when you use related words: LSI keywords also aid in providing a better search experience for visitors, which leads to increases in other ranking variables such as time spent on a page, bounce rate, and others.
Use SEO Copywriting to Get More Traffic to Ecommerce Product Pages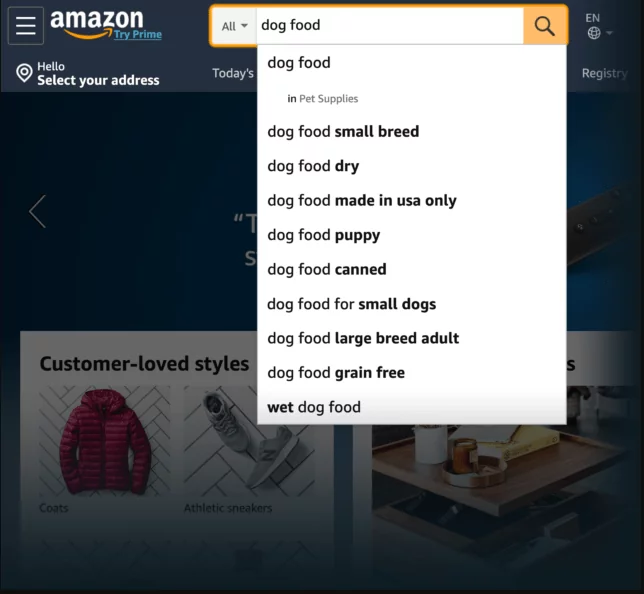 You must also keep standard SEO copywriting strategies in mind while developing great eCommerce copy. After all, you need to drive customers onto your site using effective SEO strategies before you can persuade them to buy your stuff. In a nutshell, eCommerce and SEO copywriting complement each other to improve sales and money by serving two primary purposes:
Getting your point over to the reader and persuading them to take action (i.e. contact you, make a purchase, etc.)
Informing search engines about the page's content and the user intent you're attempting to fulfill.
Your online business can only go so far with good merchandise. You need appealing copywriting to generate traffic to your site and convert those visitors into purchasers. Many of the techniques used in content writing for eCommerce websites are similar to those used in general SEO copywriting. However, there are a few industry-specific tactics that should be included in the content of your home page, product, category, and blog pages. The goal of eCommerce copywriting is to both enlighten and educate the consumer while also encouraging them to complete the purchase. Individual companies and retailers use different approaches to this, but they frequently leverage consumer psychology, understanding of their purchasing funnel, and other studies to gain customer trust.
Boost Your Organic Click Through Rate
The click-through rate (CTR), a measure utilized in a variety of marketing disciplines from SEO copywriting to user experience, is commonly mentioned in relation to SEO. Organic click-through-rate is a computed measure that informs you how many people clicked throughout the total number of individuals who viewed it, just like other click-through-rate metrics used in PPC, email, and on-page web design. This refers to the number of visitors that viewed your search result and then clicked through to the website.
Use Emotion In Your Titles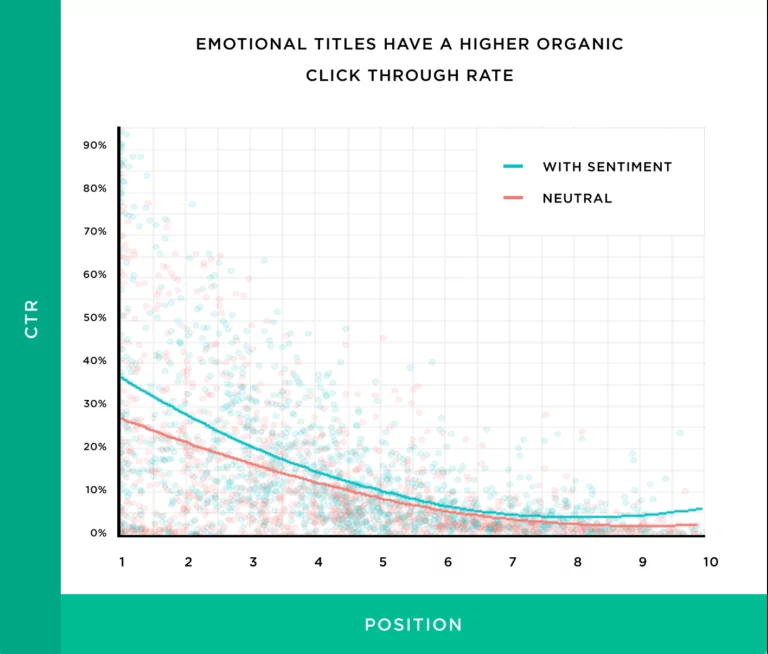 According to industry research, emotional headlines result in a higher CTR. The problem is, most of this research focuses on social media clickthrough rates. This information may not be related to Google user behavior. But still, you should use emotion in your titles. The basic line is that you want emotional expression in your title tags and descriptions (positive or negative both work). You must create an appealing title to get visitors to visit your website. A solid title will also help you stand out from the rest of the search engine result page options.
Sell Your Content In Your Meta Description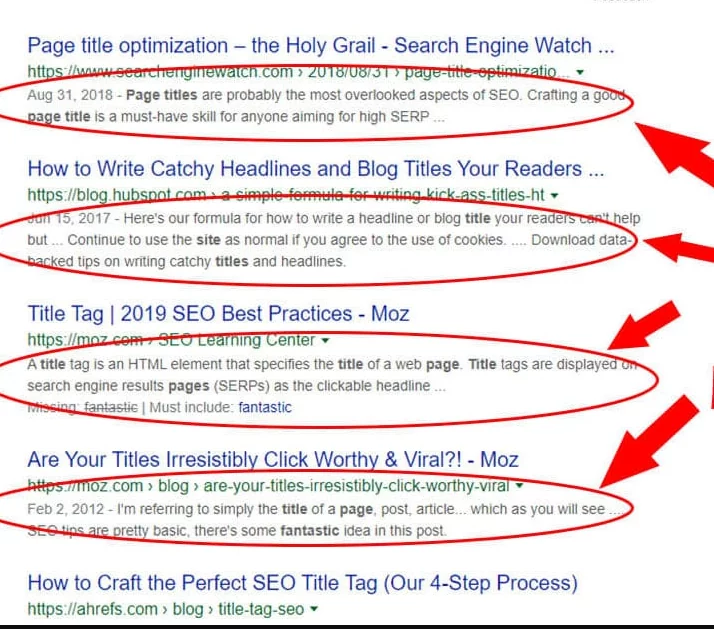 According to Google's own research, well-written descriptions can result in more clicks. Even if Google doesn't always show your meta description in the search results, it's still worth producing one for each page. A meta description is an HTML element that gives a quick overview of a web page. The meta description tag of a page appears in a search engine results page (SERP) as part of the search snippet and is intended to provide the user an idea of the content on the page and how it relates to their search query.
The meta description, on the other hand, can affect a website's click-through rate (CTR) in Google SERPs, which can help a page rank. These brief paragraphs provide the webmaster's chance to 'advertise' content to searchers, as well as the searcher's chance to determine if the content is likely to be relevant to their query and include the information they're looking for. Because meta descriptions have an indirect influence on search results and, more importantly, because they may have a major impact on user behavior, it's critical to put some thought into them.
The purpose of the meta description element is to act as advertising content. It is a very visible and significant aspect of search marketing since it drives readers to a website from the SERP. The meta description of a website should intelligently utilize the page's goal keywords in a natural, non-spammy fashion that entices the visitor to visit the page. In the description display, Google and other search engines frequently bold terms from the user's query, which grabs the searcher's attention. Try to match your descriptions as closely as possible to valuable search phrases without over-optimizing them.
Test Out Questions in Your Title Tags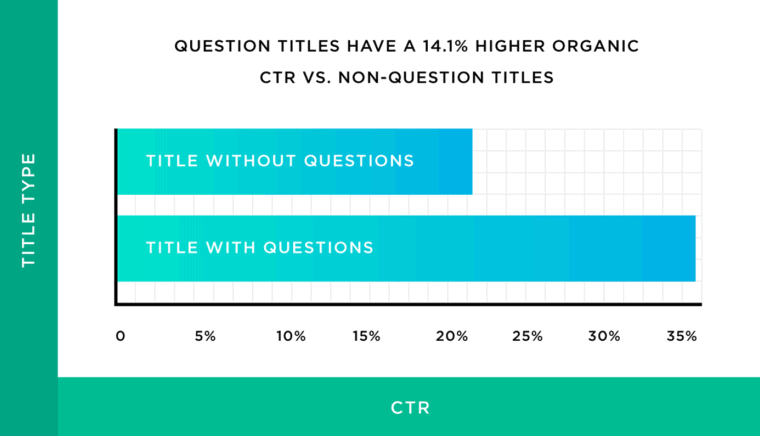 The importance of title tags is that they inform readers about the content that will be available if they click on a link. They're important to search engines for the same reason, but they also aid in determining the relevancy of a web page as a result of a search query.
Always determine what your reader wants to know as a first step. Create something irresistible in your industry. At this stage, create a question and produce quality content for it. In other words, understand what your audience wants, then write a headline that truly appeals to them. For example, you can write content that is titled 'What is SEO copywriting?'.
Create Your Own Keywords
The process of researching keywords and constructing an SEO keyword list, known as keyword research, is an important part of optimizing a website for search. However, you have another alternative in this phase, in addition to employing the keywords used by your competitors or other brands: Create your own keywords!
Why Creating Your Own Keywords Helps With SEO
If you generate your own keywords, you can get more traffic if you rank 1st for the keyword you created. For example, Brian Dean, an SEO Specialist, has developed a strategy he calls the Skyscraper Technique. Because he calls his strategy the 'Skyscraper Technique', his site attracts more visitors.
Also, traffic isn't the only way generating your own keywords can improve your SEO. Building keywords also leads to more backlinks. Because whenever people talk about your concept, they connect with you. For example, when writing about the Skyscraper Technique, backlinks are generally given for Brian Dean.
Develop a Strategy, Approach, or Concept
To create your own keyword, you first need to find a strategy, approach, or concept that is unique to you. Then you can give it a name. The Skyscraper Technique created by Brian Dean is a good example.
Spread The Word
After you create and name your strategy, you need to announce it to the world. Because if you're serious about turning your idea into a keyword people search for, you need to promote it. For this, you can use the guest posting technique, go to podcasts or make a YouTube video.
Advanced SEO Copywriting Strategies
The purpose of a website is to convey a message to a specific audience. For that to happen, your content must be well-crafted in order to successfully express its contents. You'll also need a mechanism to get your website's content in front of the people you want to see it.
SEO copywriting will help you achieve both of these goals, as it focuses on creating content that is valuable to readers and optimized around a specific term.
Use Short URLs That Contain a Keyword That You Want to Rank For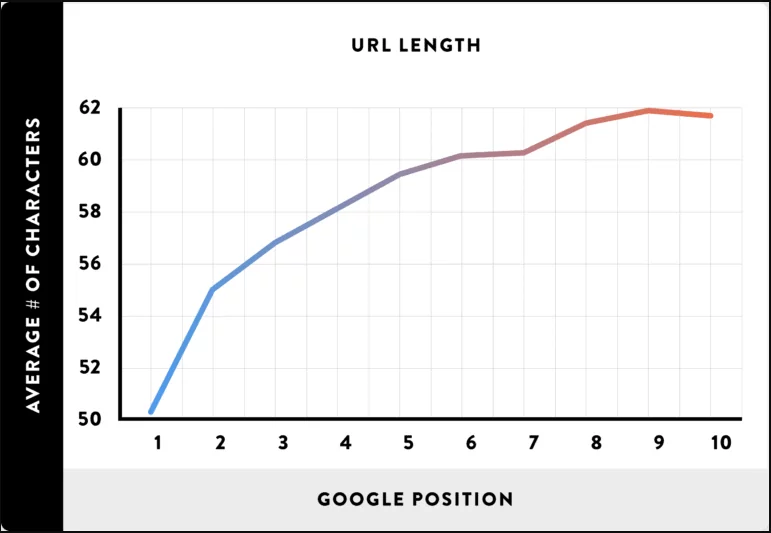 A URL shortener is a simple step that takes a large URL and converts it into anything you want. URL shortening, often known as link shortening, is a technique for shortening a URL while still directing the visitor to the intended web page. A URL shortener tool is used to produce a shorter link that redirects to a webpage with a lengthy URL. Link shortening is important in character-limited apps like Twitter since it reduces the size of an HTML file.
Find Untapped Topic Ideas
To use it, simply enter a topic idea as you normally would. This feature is great as it doesn't just give you the derivatives of the term you typed.
To find these headline ideas, first type a broad topic idea into Google Images. Next, take a look at Google's suggested tags. These tags are terms that Google thinks are very closely related to what you just typed. So all you have to do is combine the tag with the keyword you are looking for.
Try Click to Tweet Buttons
When you share a post, you can add a 'click to tweet button' below each item in the list to maximize the number of shares the post receives. You may direct readers to share certain content on Twitter using Click to Tweet. After signing in, you may produce links straight from the Click to Tweet dashboard. If you have a WordPress site, you can allow users to share certain blog posts or pages by downloading a free plugin. You may also get analytics reports that give you a wealth of information on the individuals who are tweeting your content.
Many individuals may find your content to be interesting and eager to share it. At the same time, if you don't provide them a cue, it could not occur to them. Sharing anything on Twitter also requires a few steps. Click to Tweet eliminates these procedures and makes it simple for users to share information.
Add "Snippet Bait" Sections To Your Content
This is where you create content sections that are particularly targeted to rank as Featured Snippets. Snippet Bait parts can be placed anywhere on your page. Some individuals, however, like to put them at the top of the page. Because it provides consumers with an immediate response to their query as soon as they arrive on your website.